With one stamp and die set!
Today I'm going to share with you how to get the most out of your rubber stamp sets with three cute rubber-stamped and die-cut cards.
My projects were made with Sugarpea designs Mugs & Kisses stamps and dies.
How to make the most out of your stamps and dies.
Choose one stamp set you are going to use
Decide which paper pad and colour palette you will use
Grab the colouring and ink tools.
On an A4 or letter-size white card stock and stamp all the images in the set multiple times – this is the part where you get to play!
The reason for this method is to stop you from feeling overwhelmed. And this will formula actually makes you a better Crafter too because you are having to think of different ways to use the same craft supplies. So we have a win-win situation!
Disclosure: Some of the links are affiliate links. This means that at no additional cost to you, I may earn a commission if you click through and purchase the product.
I had my cup of tea, stamped images and I chose to use my Spectrum Noir Tri-Blends – Happy days 🙂
If you didn't catch my Spectrum Noir Tri-Blend marker review you can see it here
You may not use all the images and that's absolutely fine. You enjoyed the process and had plenty to play with. To save on waste, pop the unused images in the stamp set to keep them safe to use another day.
Scroll down for the list of supplies you'll need to create your own.
I love the paper on this, it's text from The Night Before Christmas which I always read to my children on Christmas Eve. Happy memories.
All of the elements were popped up on foam pads and the Santa card is layered on 2 foam pads on top of each other.
Starbucks was my inspiration for this card! The super cute cups always give that warm and cozy feel.
Some hints and tips for making this card:
For this card, you'll need to stamp and die-cut the cups in white. Then stamp and fussy cut the patterned paper because you don't want the border the die will give. You'll need the cup minus the lid and the middle which will be popped up on foam pads. Be careful with your stamp placement on the patterned paper.
Doesn't that look like the perfect Christmas treat?! My cup would have hot cocoa or chai latte because I don't like coffee. What's your favourite Christmas drink?
Supply list for all 3 Cards
So, here's what you need. I've split the shopping list into sections of things you'll need for all the cards and extra supplies for the individual cards. I hope it makes sense! if it doesn't, feel free to ask any questions and I'll be happy to help!
SugarPea Designs Mugs & Kisses
Memory Box – Dashing Holiday 6×6 Paper Pack – PP1001
Create and Craft: Neenah Solar White Card – 16 Sheets
Poppy parade A4 Card from Stampin' Up!
Tuxedo Black Memento Dye Ink Pad From Tsukineko
Gemini Junior Die-Cutting and Embossing Machine
Extra Supplies for individual cards.
Cards 1 & 2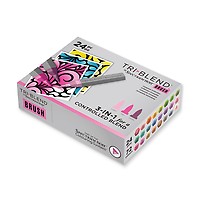 Spectrum Noir TriBlend Brush Collection 24pc
Tri-Blend Markers were used to colour the images and also coloured clear gems on card 1 to match the project. That's a fun feature, right?
Card 1
Kanban Holographic Card
Card 3
White Bakers Twine
Want to remember this? Save it to Pinterest!
Thanks for stopping by!
Stay safe.
Love,
Esther XX
How to get the most of your craft supplies.